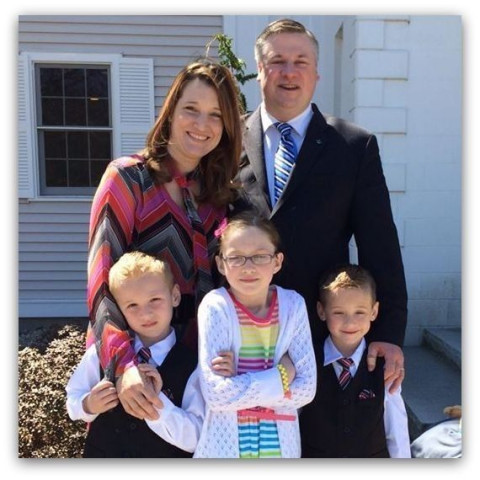 It starts with a casual conversation with an experienced compassionate professional.
Perhaps knowing if you are on track for your ideal retirement is important to you. It might be protecting your family should the unexpected happen or simply wanting a better understanding of your finances. Perhaps you need help with just one issue such as rolling-over a retirement plan, acquiring adequate life insurance or saving for retirement. For "Baby Boomer's" it might be ensuring they have enough income in their retirement years.
"You need help from someone, so why not let us help you? You'll be glad that you did."
We are independent, objective and flexible.
No one is too big or too small to help. If you are looking for trusted, objective, Fee-Only advice - you've found it. If you finally want your own financial plan in place, we offer an easy to understand and an affordable planning fee . Or, if you just want a second opinion or a quick checkup, we can work on an hourly basis . We also offer prudent investment and insurance services as robust as the big companies, but with hometown atmosphere.
"Our mission is to guide you with Christian principles and serve you with authenticity, compassion and respect."
Specialties
401K Consulting
401k Rollover
Advisory And Investment Management
Annuities & Life Insurance
As-Needed Financial Planning
Asset Protection
Business Owners
Business Planning
Cash Management & Budgeting
Certified Financial Planner
Charitable Planning
College Planning
Comprehensive Financial Planning
Debt Management
Disability Income & Long Term Care Insurance
Divorce Planning
Education Planning
Estate Planning
ETFs
Experienced
Family Financial Planning
Fee Only
Fee-Only
Fiduciary
Financial Advice With A Christian Perspective
Financial Advisor
Financial Planner
Financial Planning
Financial Planning Advice And Services
Financial Planning Association Member
Financial Planning For Women
Goal Planning
High Net Worth Planning
Hourly Financial Planning
Independent Investment Advisor
Investment Advice
Investment Advisory
Investment Consulting
Investment Management
Investment Planning
Investment Policy Statements
Investment Review And Planning.
Investment Services
Investments
IRA
Legacy Planning
Life Insurance
Merrimack
Middle Income
Mutual Funds
NAPFA Member
Passive Investment Strategies
Pension Plan Design & Management
Personalized Investment Management And Advice
Portfolio Management
Professional Wealth Management
Retirement Distribution Plan
Retirement Income Planning
Retirement Planning
Retirement Planning.
Retirement Scenario Planning
Retirement Solutions & Planning
Rollover Of 401k Or IRA
Rollovers
Roth IRA
Socially Responsible Investments
Special Needs Planning
Specialize In Retirement Planning And Retirement Distribution
Sustainability
Trustee Services
Wealth Management
Women's Issues
Young Investors