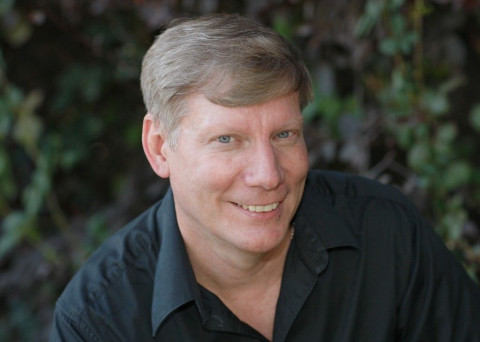 We can work together to determine how much you may need to retire, including a comprehensive Social Security strategy assessment so you may maximize those benefits too.
My specialty is transitioning people into retirement, and how to measure and monitor your holdings so you may outlast them, instead of the other way around, throughout retirement. Prudent participating in broad global markets through market based indexes helps reduce risk your portfolio may go to zero.
I am a client centered, fee-only adviser who is a member of http://www.napfa.org/. All our meetings are at no charge so you do not need to worry about the clock ticking while we discuss your needs and desires. I am a thought leader in the profession with peer reviewed published research in the Journal of Financial Planning.
All my suggestions are research based solutions with no hidden agenda ... you remain always in charge of your money directly investing in the markets. No asset or income minimums to work together. Please feel free to visit my website through the link on this page so find out more.
I look forward to our first meeting where I'm the one interviewing for the job of working for you.
Specialties
401K Consulting
401k Rollover
403B Plans
Advisory And Investment Management
As-Needed Financial Planning
Cash Management & Budgeting
Certified Financial Planner
CFP ®
College Planning
Comprehensive Financial Planning
Education Planning- Fee-Only
Family Financial Planning
Fee Only
Fiduciary
Fiduciary Advisor
Financial Advisor
Financial Planner
Financial Planning
Financial Planning Advice And Services
Financial Planning Association Member
Financial Planning For Women
Hourly Financial Planning
Independent Investment Advisor
Industry Thought Leader
Investment Advisory
Investment Management
Investment Planning
Investment Policy Statements
Investment Review And Planning.
IRA
MBA
Member Of NAPFA
Mutual Funds
NAPFA Member
Passive Investment Strategies
Portfolio Management
Published Researcher
Registered Investment Advisor
Retirement Distribution Plan
Retirement Income Planning
Retirement Planning
Retirement Planning & Investing
Retirement Planning Advice And Services
Rollover Of 401k Or IRA
Rollovers
Roth IRA
Specialize In Retirement Planning And Retirement Distribution
Sustainability
Wealth Management
Women's Issues