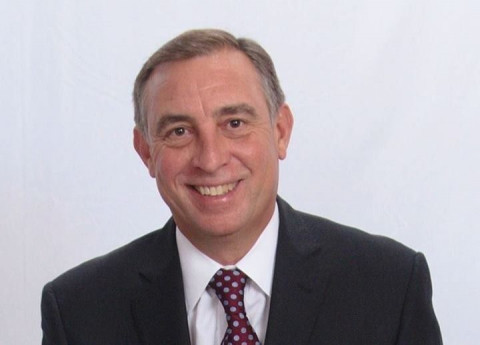 WHAT I DO: I help individuals age 60+ prepare retirement income and end of life plans so you achieve the goal of enjoying retirement without the worry of outliving your savings while leaving your loved ones with a legacy you're proud of simply by walking you through a systematic process of listening and focusing on your needs and objectives. This process is a culmination of 29+ years of experience in the financial services arena.
WHO I WORK WITH: Individuals age 60+
WHY IT WORKS: When you partner with Smart Financial Strategies, Inc. you get the most efficient and effective planning process that individuals just like you are looking for right now.
WHAT MAKES ME DIFFERENT: I do not attempt to be all things to all people. I specialize helping individuals age 60+ prepare for retirement and end of life.
WHAT OTHERS SAY: Read the Praise in the #1 Amazon Bestselling Book Retirement Boom™
HOW IT WORKS: The first step to begin your journey is to schedule a complimentary strategy session to discuss your planning goals and challenges. This is NOT a "free consulting session" but a powerful opportunity to learn what's impacting your concern and worry about a secure retirement. I will provide you with a high-level assessment of what you're missing and WHY you're not getting the results you want. I will also make a professional recommendation for the best next steps you should take giving you the peace of mind you're searching for regarding your retirement income and end of life planning needs.
As a published Author Jeff has shared his 29 years of professional experience in the book Retirement Boom, which can be purchased by visiting http://SmartFinancialStrategies.com
READY TO TALK? Contact me to schedule your strategy session!
Jeff is also available to discuss with you his schedule for television and radio interviews. He would also be thrilled to share his book with your group or organization as a guest speaker.
Specialties
401K Consulting
401k Rollover
401k Rollovers
403B Plans
Advisory And Investment Management
And Retirement Plans
Annuities
Annuities & Life Insurance
Annuity
As-Needed Financial Planning
Asset Protection
Business Exit Planning
Business Financial Services
Business Owners
Business Succession Planning
Buy/Sell Planning
Cash Management & Budgeting
Charitable Planning
Comprehensive Financial Planning
Disability Income & Long Term Care Insurance
Divorce Planning
Estate Planning
ETFs
Experienced
Family Financial Planning
Fee Based Investing
Financial Advisor
Financial Life Planning
Financial Planner
Financial Planners
Financial Planning
Financial Planning Advice And Services
Financial Planning For Women
Goal Planning
Goal Setting
High Net Worth Planning
Hourly Financial Planning
Income Tax Planning
Independent Investment Advisor
Inter-generational Wealth Planning
Investment Advice
Investment Advisory
Investment Consulting
Investment Management
Investment Planning
Investment Policy Statements
Investment Review And Planning.
Investment Services
Investments
IRA
Legacy Planning
Life Insurance
Long Term Care Insurance
Medicaid Planning
Middle Income
Mutual Funds
Pension Plan Design & Management
Personalized Investment Management And Advice
Portfolio Management
Professional Wealth Management
Registered Investment Advisor
Retirement Distribution Plan
Retirement Income Planning
Retirement Planning
Retirement Planning & Investing
Retirement Planning Advice And Services
Retirement Planning.
Retirement Scenario Planning
Retirement Solutions & Planning
Rollover Of 401k Or IRA
Rollovers
Roth IRA
Socially Responsible Investments
Special Needs Planning
Specialize In Retirement Planning And Retirement Distribution
Strategic Tax Planning
Sudden Money Institute Advisor
Tax Planning
Team Approach
Wealth Management
Women's Issues