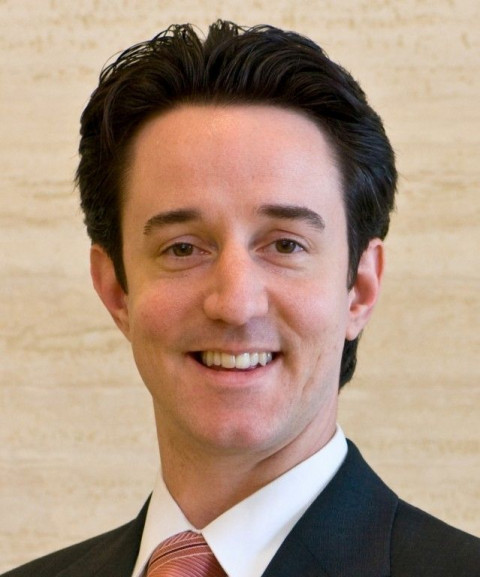 Brian serves as the manager of a division within Planning Solutions Group named PSG Clarity. PSG Clarity is a unique planning team that focuses on affordable and efficient financial planning for hard working Americans who have been under served by the investment management industry thus far. Generally focusing on individuals under a certain threshold of investable assets, rather than above it, Brian and his team help everyday folks accomplish financial goals that have thus far proved difficult due to complexity, procrastination, or being overlooked by other planners.
With 13 years in the financial planning field, Brian focuses his practice in the areas of retirement planning, investments, and insurance protection, with a special interest in assisting public sector employees. He is the author of "Total Compensation: A Practical Guide to Federal Employee Benefits", has contributed articles to Maryland Banking Blog, and Fedsmith. He has been quoted or appeared on financial planning news articles at Dailyfinance, The Street dot com and Fox Business, What's Up Annapolis magazine, Taste of the Bay magazine, The Severna Park Voice, and on Michael Hodes Estate Planning radio show.
He is a CERTIFIED FINANCIAL PLANNER™ (CFP®), Chartered Life Underwriter (CLU®), and Certified in Long Term Care (CLTC). He also holds his FINRA Series 7, and 66 registrations.
Brian currently serves as a board member for the Baltimore chapter of the Society of Financial Service Professionals, is member of the Maryland Financial Planning Association and participates on their communications committee, and is on the marketing committee of the West County Chamber of Commerce. Through the FPA's speaker's bureau he spoke in 2014 on federal employee benefits to the organization's members and also at the Library of Congress for federal employees. Recently he also participated in the Maryland FPA's Money Power Day in Baltimore, MD by offering pro bono one on one planning sessions.
His profile as a financial planner is featured at wiser advisor dot com, the CFP board's lets make a plan dot org site, nerd wallet dot com, and Brightscopedot com. He has been interviewed as a featured author at Business info guide.
Brian graduated from Towson University with a B.S. in Business Administration and a minor in English. He lives with his wife Merin and their daughters, Charlotte and Caroline in Odenton, MD.
Securities offered through Triad Advisors, Member FINRA / SIPC. Advisory Services offered through Planning Solutions Group, LLC. Planning Solutions Group, LLC is not affiliated with Triad Advisors. PSG Clarity is a division of Planning Solutions Group, LLC.
Specialties
401K Consulting
401k Rollover
403B Plans
Advisory And Investment Management
Alternative Investment Strategies
Annuities
Annuities & Life Insurance
As-Needed Financial Planning
Asset Protection
Cash Management & Budgeting
Certified Financial Planner
CFP ®
CFP®
College Planning
Comprehensive Financial Planning
Corporate Bonds
Debt Management
Disability Income & Long Term Care Insurance
Divorce Planning
Education Planning
Estate Planning
ETFs
Experienced
Family Financial Planning
Fee Based Investing
Fiduciary
Fiduciary Advisor
Financial Advisor
Financial Life Planning
Financial Planner
Financial Planners
Financial Planning
Financial Planning Advice And Services
Financial Planning Association Member
Financial Planning For Women
Goal Planning
Goal Setting
Hourly Financial Planning
Income Tax Planning
Independent Investment Advisor
Inter-generational Wealth Planning
Investment Advice
Investment Advisory
Investment Consulting
Investment Management
Investment Planning
Investment Policy Statements
Investment Review And Planning.
Investment Services
Investments
IRA
LGBT And Same-Sex Couples Financial Planning
Life Insurance
Middle Income
Money Coaching
Mutual Funds
Personalized Investment Management And Advice
Portfolio Management
Registered Investment Advisor
Retirement Distribution Plan
Retirement Income Planning
Retirement Planning
Retirement Planning & Investing
Retirement Planning Advice And Services
Retirement Planning.
Retirement Scenario Planning
Retirement Solutions & Planning
Rollover Of 401k Or IRA
Rollovers
Roth IRA
Roth IRA Conversion
Social Security Planning
Socially Responsible Investments
Special Needs Planning
Specialize In Retirement Planning And Retirement Distribution
Stocks
Strategic Tax Planning
Tax Planning
Team Approach
Women's Issues
Young Investors