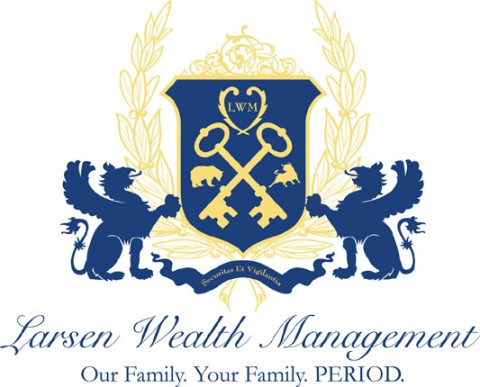 My name Roy Larsen and I am a fee only, Certified Financial Planner and fiduciary. Lastly, for eight consecutive years we have been named a 5-Star Professional in the category of "Best Wealth Managers in Atlanta".
We specialize in what we call "Chapter Two" issues. Typically, around the age of 50 our clients are looking out to the future whether that is a traditional retirement, a new direction, or something in between. As such, we concentrate on appropriate investment and income strategies, risk management, distribution techniques, tax efficiency, health strategies, wills and trusts, social security optimization, etc.. 95% of my clients are past the age of 50 and I personally serve them in their homes which currently encompasses 8 states. For many, we pick up part or all of the cost to create a trust and will package. We also offer access to residential and commercial lending as well! Bottom line, we offer one of the most comprehensive advisory packages available, inclusive of tools to help you simplify, plan, gauge risk, track and organize.
Lastly, we feature a smaller client base for maximum attention and work only with those who wish to delegate all of these tasks to their CFP®, so they can spend more time enjoying their lives. We do not offer planning only nor project work.
Here are a few videos about us that you may find helpful as well: https://www.investinretirement.net/videos.html
Specialties
401k Rollover
5 Star Professional Winner For "Best Atlanta Wealth Manager
Advisory And Investment Management
Asset Protection
Certified Financial Planner
CFP ®
Charitable Planning
Comprehensive Financial Planning
Corporate Bonds
Divorce Planning
Estate Planning
ETFs
Family Financial Planning
Fee Only
Fee-Only
Fiduciary
Financial Planning
Financial Planning Advice And Services
Income Tax Planning
Independent Investment Advisor
Investment Consulting
Investment Management
Investment Policy Statements
Investment Services
IRA
Legacy Planning
Middle Income
Mutual Funds
NAPFA Member
Passive Investment Strategies
Professional Wealth Management
Registered Investment Advisor
Retirement Distribution Plan
Retirement Income Planning
Retirement Planning
Rollover Of 401k Or IRA
Socially Responsible Investments
Special Needs Planning
Stocks
Sustainability
Wealth Management
Women's Issues